More cats to find good homes at Cheyenne Animal Shelter
16.11.2019
CHEYENNE, Wyo.(Cheyenne Animal Shelter)- The Cheyenne Animal Shelter is experiencing what is commonly known in the shelter world as a "cat takeover." However, a generous grant given in honor of the late Mike Schroll will help many cats find new homes.
Marketing Coordinator Niki Rose explained that the "takeover" – a tongue-in-cheek description of the high number of cats in the Shelter is the result of a later than usual kitten season – the time of year every animal shelter faces when an overabundance of kittens are born and brought in to find new homes.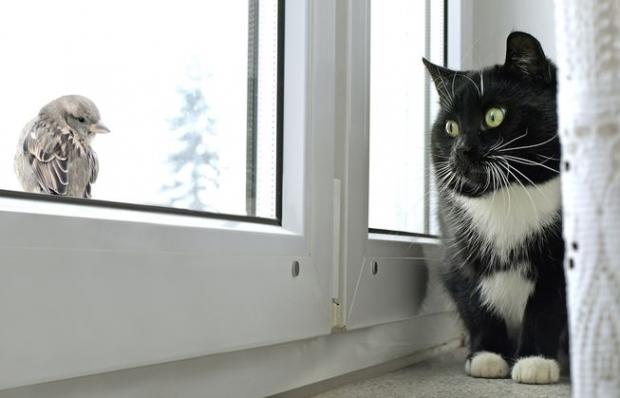 Schroll was a co-owner of Schroll Cabinets in Cheyenne. Yet, he may have been better known for his acting and directing work at Cheyenne Little Theater. He was also an author, a published cowboy poets and lover of cats!
"Mike wouldn't have originally gone seeking a cat, but two tiny kittens once found their way to our house," says Jan Nelson-Schroll, Mike's wife. "Cats are such sweet little charmers – especially in pairs – and Mike was instantly smitten by their magic charm. From then on, we always had at least two cats. It was fun seeing this big burly man holding and loving his favorite cat – "Purr-Puss" – along with all of our various cats over the years!"
In Schroll's honor, those who adopt one adult cat (1 year or older) from the Cheyenne Animal Shelter, can get a second cat at no charge.
Over the past summer over 1000 kittens and cats were cared for at the Cheyenne Animal Shelter. Many of the kittens come without mothers and must be bottle-fed by diligent volunteers in their homes.
"At any given time right now, over 100 kittens and cats in the shelter need to find new homes and 60-75 kittens out in foster care that will one day be up for adoption," Rose said. "Kittens are much easier to adopt, but cats as young as just a year old often stay here much longer waiting for a good home."
She added that the Cheyenne Animal Shelter is grateful for the generosity of Jan Nelson-Schroll in honor of her husband Mike and encourages anyone interested in adopting one cat to consider two. "Double your fun. Double the love!"
The Cheyenne Animal Shelter is located at 800 Southwest Drive and is open daily 11 a.m. to 6 p.m. Adoptable animals can also been viewed at www.cheyenneanimalshelter.org.